ABOUT EHI
Conception to Completion. Hospitality & Commercial Interiors.
Eagle Hospitality Interiors was formed in August of 2003 as primarily an FF&E installation company. Due to increased client demand, EHI expanded services to include renovation, design, procurement, and overall project management. EHI can effectively manage every aspect of the commercial and corporate project.
Our projects are done quickly, efficiently, on budget...and on time. We work with directly with property owners, designers, shipping companies, and manufacturers to ensure the most efficient procurement, design, and installation possible.
Our goal is to give every client the undivided attention that they deserve, listening to your needs and ideas, and helping bring them to life.
WHAT OUR CLIENTS SAY
" EHI was the smartest decision we made. Ken and his team were great to work with. They were prepared, listened and delivered exactly what we had invisioned…and on time and on budget. "
Phil Vasser / The Surfside Oceanfront Resort
"I have worked with EHI on several properties and have been extremely impressed with the efficiency, communication, and work ethic.  Ken and Charlotte are the "dynamic duo" when it comes to teamwork. "
Bill Goshert / The Carolinian Beach Resort
"Charlestowne Hotels has worked consistently with Charlotte and Kenny since 2009.  We have always been pleased with their service and performance."
Jack Geraci / Charlestowne Hotels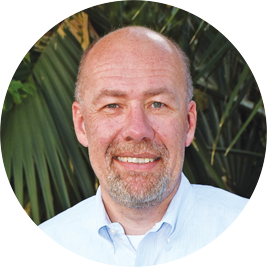 Kenneth J. Pruett / President, CEO
Ken started in the hospitality interiors industry on the Eastern seaboard and in Coastal South Carolina in 1997. With excellent leadership, management, and demonstrated diplomacy, Ken has led Eagle Hospitality Interiors for over 16 years. Over that time, Ken has cultivated a loyal, effective, and committed workforce that provides clients with the best possible project implementation and completion. Ken and his team are committed to providing collaborative, productive, and timely services.
Ken is a United States Navy veteran from Southern West Virginia. He studied at Embry-Riddle Aeronautical University and holds a Batchelor of Science degree from Bluefield College. Ken and his wife of 20 years, Anna-Gray, live in Myrtle Beach, SC with their two sons.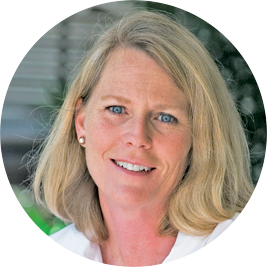 Charlotte Dennis / Interior Design, Sales, Project Management
Charlotte is life long resident of the Carolina Lowcountry. From an early age, Charlotte was involved in the design business working as an assistant to her mother in her design-build firm in Myrtle Beach.
For almost two decades, Charlotte has worked in the commercial interior design industry in Charleston. Her responsibilities have included: interior design, product selection, procurement, installation, and project management. She maintains strong relationships with property owners, architects, hotel management teams, and builders. From managing 500 room renovations to small boutique hotels, Charlotte is equipped to handle any challenge.
In 2018, Charlotte joined, Ken Pruett with Eagle Hospitality Interiors exclusively. Many of her longtime clients followed her to EHI. Charlotte and Ken together continue collaborative and productive relationships with a multitude of clients.
Charlotte is a graduate of the College of Charleston, with a BA degree in Art and Architectural History. She has lived in the Charleston area for 33 years. Charlotte and her husband of 25 years, Billy, live in McClellanville.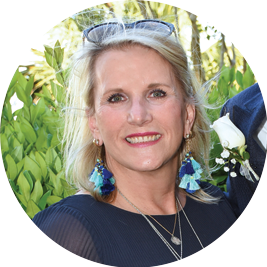 Anna-Gray Pruett / Project & Office Support
Anna-Gray has been an active part of Eagle Hospitality Interiors from its inception in 2003. She has served as a laborer/installer, project manager, bookkeeper, office manager, and EHI collaborator.
Anna-Gray is a native of Alabama but was raised in North Carolina. She was educated at St. Marys College in Raleigh, NC and holds a Bachelor of Science degree from East Carolina University. Anna-Gray resides in Myrtle Beach, SC with her husband of 20 years, Ken and their two boys.
"I'd Like To Learn More About Eagle Hospitality Interiors"