RECENT PROJECTS
CORPORATE & COMMERCIAL INTERIORS
OUR VENDOR PARTNERS
CONCEPTION TO COMPLETION
WHAT OUR CLIENTS SAY
" EHI was the smartest decision we made. Ken and his team were great to work with. They were prepared, listened and delivered exactly what we had invisioned…and on time and on budget. "
Phil Vasser / The Surfside Oceanfront Resort
"I have worked with EHI on several properties and have been extremely impressed with the efficiency, communication, and work ethic.  Ken and Charlotte are the "dynamic duo" when it comes to teamwork. "
Bill Goshert / The Carolinian Beach Resort
"Charlestowne Hotels has worked consistently with Charlotte and Kenny since 2009.  We have always been pleased with their service and performance."
Jack Geraci / Charlestowne Hotels
TURN-KEY HOSPITALITY DESIGN SOLUTIONS
Eagle Hospitality Interiors (EHI) provides full spectrum, turn-key commercial interiors. We provide design, procurement, installation, and management. All projects are tailored to the client's specific needs. From design to the finished project, we are the best choice for "Conception to Completion".
Our projects are done quickly, efficiently, on budget…and on time. We work with directly with property owners, designers, shipping companies, and manufacturers to ensure the most efficient F. F. & E. installation possible.
Our goal is to give every client the undivided attention that they deserve, listening to your needs and ideas, and helping bring them come to life.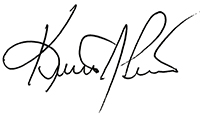 Kenneth J. Pruett
President & Owner
"I'd Like To Learn More About Eagle Hospitality Interiors"